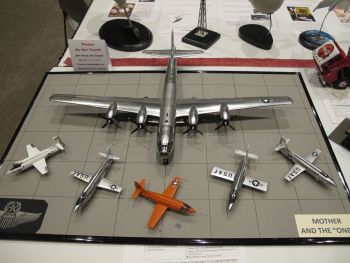 Below are IPMS and non-IPMS contests and events. If you know of a modeling event not listed here, please send information to the webmaster.
For information on the contests in other states please visit the IPMS USA upcoming events page.
Saturday, January 25, 2020
NNL West will host Model Car Display & Swap Meet at Santa Clara Convention Center, Hall A, in Santa Clara, CA. For information see their website.
Saturday, February 15, 2020
IPMS Silver Wings presents their annual SILVERCON 2020 at Town & Country Lutheran Church in Sacrament, CA. For information see their Facebook page.
Saturday, March 21, 2020
IPMS Fresno Scale Modelers will host Model Contest and Show at Fresno EAA Chapter 376 Hangar at Sierra Sky Park at Fresno, CA. For information see their Facebook page.
Saturday, April, 18 2020
IPMS Silicon Valley Scale Modelers will host 7nd Annual Silicon Valley Classic at Napredak Hall in San Jose, CA. See our website for all of the info on the event.
Saturday, October 03, 2020
IPMS Reno High Rollers will host a contest at BPOE Lodge 597 in RENO NV. See their website more information.